As a former minister of health and social aid, and a tourism minister, Bülent Akarcali commented and briefed the Turkish economy and the opportunity the country offers.
Turkey is one of the rare countries that managed to enter the world's top 20 economies within all countries of the region without getting serious support from neither America nor the European Union or elsewhere and without oil resources.
Turkey is now a fully industrialized country. What does that mean? If you can make the design, building, machinery, engineering, operation of an investment with the facilities in your own country, it means that the country is industrialized.
Turkey, whilst having a closed economy before 1980, the foreign trade relations were extremely low, around 2-3 billion and the exports would be realized and composed of agricultural products and some minerals such as cotton, tobacco, figs, raisins, hazelnuts, olive oil, grapes, and some chrome mines, without industrial products. However, it still ensured that domestic production, consumption, that is, feeding its people, bringing a certain welfare to it.
Turkey showed a significant jump with the opening up policy of the Motherland Party founded by the late Turgut Özal in 1983. As I just mentioned at the point where it is now, Turkey is no longer a serious industrial country. Indeed, an industrial investment will not surprise us in Turkey, for we have enough capacity to consider even the biggest investments quite natural. The world's largest airports, bridges, tunnels and many other facilities are being opened and these are read like daily simple news. The economy develops with industry and trade infrastructure. What is this infrastructure? In addition to what I just mentioned, we can count ports and railways. All cities of Turkey are very seriously connected with motorway and dual carriageway, railway, airway, etc.
The high-speed trains have developed seriously, and the number of domestic flights has increased enormously to increase the mobility of domestic citizens. Private sector airlines, as well as Turkish Airlines, have a significant contribution to this. Likewise, Turkey has made out a very important initiative in aviation. In this way, while our businessmen have the confidence to travel to and from all over the world by their own airlines, they have gained the opportunity to receive support with a very comprehensive service network in the outside world with nearly 60 Turkish Embassies and Commercial Counselors newly opened in last 10 years. Ninety percent of tourism is formed by plane flights.
I especially want to express that Turkey is extremely ahead in the field of communication, which is the main factor of economic development. It is one of the leading countries that rapidly switched to mobile phone applications and internet applications. Our country has very serious human resources. Domestic and foreign investors have no problem in finding personnel. The presence of Turkish managers at the head of most foreign investments is a proof of this. So, Turkey has become the most favorable country for both to Turkish investors and foreign investors in terms of infrastructure and superstructure.
Our country has achieved great success in the defense industry. Our Air, Land and Naval Forces are seventy percent self-sufficient. Considering how unstable the region we are in, a strong defense industry means powerful and therefore a stable Turkey at the same time and a stable economy.
The decisions taken on economic matters have succeeded in bringing a balance to the Turkish lira. I believe that the policies will continue successfully. As for the European Union, the EU's external trade is Turkey's most important markets. The Customs Union agreement signed in 1995 has been beneficial for both parties. However, this agreement must now be renewed and overhauled according to the conditions not only of today but also of the future.
By the way free trade agreements with third countries signed by Turkey and the EU need to be integrated within the framework of the Customs Union Agreement as well. Such that there is almost no one in Europe who is not a member of similar institutions, similar companies, similar associations, similar professional organizations, and does not do business, whatever comes to mind in the Turkish business world, industry, commerce, banking, or aviation.
In other words, we can say that as the business world, Turkey is also within the European Union as much as Italy and Spain. Therefore, the government's relations with the European Union are extremely accurate steps that have been taken to further develop it and the whole economic life in Turkey, our private and public universities, academicians, our press should give serious support to that.
Foreign trade, together with our Minister of Trade, has made great leaps. It was ensured that modern methods were incorporated into the foreign trade structure very seriously, but we still have to admit that all these actions, especially the Customs Legislation and Tax Legislation, fall behind modern needs. Foreign trade is as important as foreign affairs. The Ministry of Commerce must turn into a full career ministry, just like the Foreign Affairs Ministry. I would like to express that besides our very successful commercial counselors, there are also those who ask "why did you come here?" Our Police Department, technical infrastructure and superstructure are equipped with trained personnel in combating criminals. It should not be difficult to provide similar opportunities to our customs officers and especially to transform all our border gates into five-star facilities worthy of our country. Foreign language courses, psychological support and social facilities at borders should be provided for our truck drivers who bear the burden of foreign trade.
Still, importing in Turkey is much more profitable, more secure, and a lot cheaper. The importer can access the product he wants to import very quickly, can import a lot with less capital and personnel, and often share the risk with the exporter company. However, when it comes to the issue of export, the situation is reversed; market research, finding the customer, exporting the goods, dealing with logistical problems, secure export financing, etc. Even if the state helps, most of all effort, labor and money come from the exporter.
Also, export credits are not taken as easily as it seems.
When we look at from the other side, 8 out of the 10 companies that pay most taxes institutionally in Turkey are banks. In other words, if banks have become institutions that earn much more money from the real sector, i.e., the producer, there is a problem here. Making too much money on their back rather than supporting the real sector would be a serious blow to the economy. Unfortunately, these problems could not be solved further. Besides, export is not realized by only big companies; It should be noted that it is also made by small and medium-sized companies.
Despite Germany's very large companies, SMEs account for seventy percent of German economy and exports. Thousands of SME exports are more beneficial than 100 large firms' exports. SMEs provide more employment; they are distributed throughout the country.
When 10 out of 100 big companies go bankrupt, exports drop by ten percent, but when 10 out of 1000 go bankrupt, it doesn't damage much.
In the meantime, I believe that the Chambers of Industry and Commerce should pay more attention and support to their small and medium-sized members.
Regarding the domestic producer issue, as I have mentioned above, it seems more advantageous and easier to be an importer instead of domestic production. Compared to the manufacturer, there is almost no load on the importer's shoulders. A staff of 3-5 people, one office would be enough for an importer.
You import according to the needs of the market; you have the power of the exporter foreign company behind you. If there is a lot of demand, you are importing too much or less. You do not invest too much capital, you do not have 10, 20, 30, 40, 50, 100 workers behind you or on your shoulders; they do not have financial burdens such as severance pay and so on. So, when the business is low, you cannot say come on and get out of business. Therefore, we can say that Turkey's imports generate an unfair competition very seriously. In our country, more money is earned with much more risk from imports.
This situation makes the development of production and real economy really difficult. Therefore, the support to be given to the domestic producer should be adjusted according to the earning opportunities of an importer and even more than them. The high foreign trade deficit is partly due to this situation. Let me give an example from our most important import item, the automobile. There are some automobile companies with significant investments in Turkey; it is not important that they are foreign brands. Manufacturing is Turkish manufacture and workers are our workers.
Both the employees and the company pay their taxes. They receive all the goods and services from the sub-industry, and they make a serious contribution to the country's economy.
So, what are we doing, we import cars from abroad with the hardly-earned foreign currencies. Okay, but as if this is not enough, we allow our already limited savings to be sold in installments so that the imported cars can be sold more easily. This should not happen. We must impose rules and opportunity for the importers to provide funds by agreeing with a bank to finance sales on installment basis for the products such as all kinds of imported cars, mobile phones, etc..
Samsung has established its own sales company in Turkey. It imports the goods it produces in Korea with our currency, and then it sells it on installments, again at our disposal.
As for foreign investments, I worked as a Trade and Investment Counselor of Belgium in Ankara between 1974 and 1980. I played important role in the realization of nearly 60 investments. The total of these will reach 3 billion dollars in today's rates. This includes Oymapınar Dam. I have never come across a foreign investment that lost money or went bankrupt due to the Turkish economy. The Turkish market, or Turkish legislation both in my private sector life, as well as in my political life and consultancy services after my political life in Turkey, if anyone comes across, I would appreciate it if they let me know.
It must be investigated that if a loss or bankruptcy is due to bureaucracy, economic recession, the market or foreign directors who are unfamiliar with Turkey, came here not knowing Turkey realities, self-conscious or wrong marketing. We see that foreign investments, which normally take up their business seriously and work with local administrators, are extremely productive.
So, is Turkey a country that attracts a lot of attention to foreign capital at the moment? Yes, in addition to the vitality of the Turkish market, the depreciation of the TL against the dollar makes the investment even more attractive. In addition, Turkey's average population with refugees and tourists exceeds 100 million. Our central location provides the possibility to access the foreign investment in Turkey to the Balkans, the Black Sea Basin, the Caucasus, Middle East and Central Asian markets. The fact that Turkish airlines serve all these countries makes contacts easier. It provides access to Asian markets. The fact that Turkish airlines serve all these countries and makes the contacts easier.
A very good example among foreign investors is the German company Siemens.
The company also has grown in Turkey and in the surrounding are so much so that it has now become almost running independently from Germany in all these regions. The situation is similar for many other foreign Equity companies.
Therefore, Turkey continues to be one of the most attractive countries in the region for all large and small foreign investments. Moreover, there is no other country which will compete with Turkey in the level of industry market size and technology in the region. It will even look pretentious but as a real comparison, there is no other country with production of larger amounts and varieties except Turkey in the region between the East of Austria and the West of China, including Russia (except India because of the population). Turkey has exported 30,000 kinds of products. Russia does not have much export except for oil-natural gas-mineral-forest products, weapons and military equipment.
When it comes to health management, I can say objectively, when we compare Turkey with major western countries such as USA, Italy, Spain, France, Germany and Britain, I believe that Turkey is by far the best managed countries for the outbreak. This belief of mine stems from the fact that I follow these countries from their own press and social media. One tenth of the disgraces in those countries did not reflect on us! I was more in terms of tourism in 2019 in the event of a virus in China, and I had mentioned this situation would impose obstacles for Chinese tourists coming to Turkey. I did not expect it to turn into a worldwide epidemic. However, as of March 2020, I have made serious warnings. I wrote with my articles in the 'opinion of thinkers' column of Milliyet newspaper that I stated what would happen to us if we do not comply with the virus rules. We followed the rules. We followed the rules until June and July, but then we relaxed, and the second wave came. What happened in the second wave were the warnings I wrote in March 2020. Ministry of Health is extremely well organized, especially in rural areas. This organization has generated a structure that can reach its patients the fastest among Western countries. But thanks to our citizens, they were not very pro-disciplinary. If matters like they insist on breaking the rules are also addressed, Turkey was extremely successful in the epidemic in comparison to those fourth largest country I mentioned a little while ago, and I can say Turkey came out with the least damage. In this, we should not withhold our debt of gratitude from the nurse of the medical community, the simplest employee, to all whether or not they are doctors, 250 thousand healthcare personnel of the Ministry of Health. The claims and gossips of ill-willed people who disseminate wrong information adding with denigration because something was not done properly are of no importance when we are indebted so much for the hundreds of thousands of people who worked around the clock to keep us alive and put their lives in danger.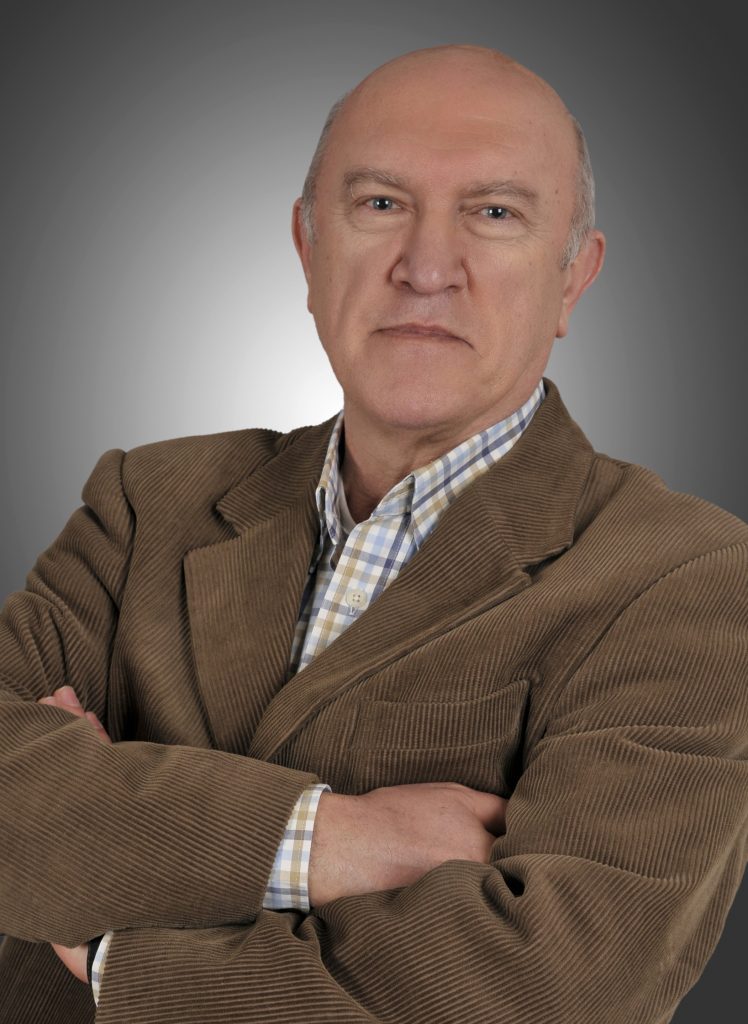 BÜLENT AKARCALI, Founder and president of Turkey Democracy Foundation, and founder and director of Bilgi University. In his political life, in the 17th, 18th, 19th, 20th and 21st terms, he served as the ANAP (Motherland Party) Istanbul Deputy and the Minister of Health and Social Aid and Minister of Tourism.