Aviation sector to try returning to pre-pandemic figures in 2021, says head of Turkish Airlines
Turkey's national flag THY ranked 2nd with 626 daily flights in 2020
ISTANBUL – The year 2020 has been the most challenging year of the aviation history, Ilker Avci, CEO of Turkey's flag carrier Turkish Airlines said.
"2020 will be an unforgettable era for a long time to come due to the Covid-19 pandemic, which is already considered the biggest global crisis since World War II," Ilker Ayci said in a statement.
In 2021, the aviation industry, which felt the negative effects deeply, will try to return the pre-2020 figures, he noted.
Ayci said Turkish Airlines was in close contact with international authorities during the pandemic period, and the carrier adapted quickly to the digital transformation by implementing various measures to protect people.
The global COVID-19 pandemic, which appeared initially in China in December 2019, has spread all around the world and affected deeply economic activities, especially tourism, aviation and manufacturing.
Turkey, where the first COVID-19 case was reported in March, took several measures to stem the spread of the virus, including suspending flights.
Turkish Airlines, established in 1933, has a fleet of 363 (passenger and cargo) aircraft flying to 319 worldwide destinations in 127 countries.
THY ranks 2nd in European daily flights
Turkey's national flag carrier Turkish Airlines ranked second in Europe with an average of 626 daily flights in 2020, the European Organization for Air Navigation Safety (Eurocontrol) said.
Turkish Airlines had ranked fourth in the list with 1,331 daily flights in 2019.
Around 5 million flights were operated in Europe in 2020, which means European airspace lost 6.1 million flights last year, compared to 2019, according to the report by Eurocontrol.
Irish low-cost airline Ryanair ranked first, with 951 daily flights, and Turkish Airlines followed it with 626 daily flights.
Turkey's low-cost carrier Pegasus Airlines ranked 10th with 261 daily flights.
Istanbul Airport ranked fifth with an average of 504 flights per day in Europe, while Istanbul Sabiha Gokcen International Airport ranked eighth with 339 daily flights, Eurocontrol said.
Stressing that the recovery will take time in the aviation sector, the report noted: "With the widespread use of COVID-19 vaccines, European aviation is expected to be affected positively and there will be stabilization in the industry."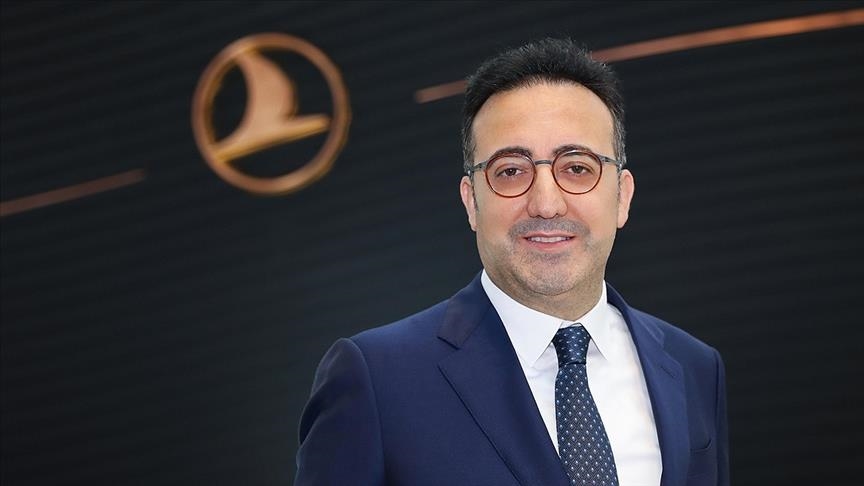 Ilker Avci, CEO of THY