Turkey has been taking important measures to protect visitors and staff during pandemic period, says tourism minister
ISTANBUL – Turkey will be the fastest recovering nation next year in the tourism sector, the country's culture and tourism minister said recently.
Addressing Turkey's Innovation Week held virtually by the Turkish Exporters' Assembly (TIM), minister Mehmet Nuri Ersoy said the country's tourism sector would also start to increase rapidly.
The 8th Türkiye Innovation Week, organized by the Exporters Assembly which is representative of 61 exporter associations, 27 sectors, and 100,000 exporters, since 2012 with the coordination of the Ministry of Commerce to contribute to the development of the innovation culture, was presented online from www.turkiyeinovasyonhaftasi.com address on December 25-26 due to this year's pandemic. The 8th Türkiye Innovation Week, which contributed greatly to the settlement and development of the concept of innovation in Türkiye, started with the participation of President Recep Tayyip Erdoğan, Trade Minister Ruhsar Pekcan, Minister of National Defense Hulusi Akar, Minister of Industry and Technology Mustafa Varank, Culture and Tourism Minister Mehmet Nuri Ersoy, Minister of Youth and Sports Mehmet Muharrem Kasapoğlu, Agriculture and Forestry Minister Bekir Pakdemirli and TİM Chairman İsmail Gülle.
The tourism minister said that the country performed better than its rivals in 2020 during the pandemic, built trust globally, and became the most preferred country for several markets such as Russia and Ukraine.
With the safe tourism certificate program, Turkey took significant measures against the pandemic in the tourism field for protecting both foreign visitors and staff, he recalled.
Recalling that Turkey completed 2018 and 2019 with record figures in the tourism area, he said tourism is the most valuable sector for generating income and employment.
Turkey ranked in the 26th place among global services exporters, he said and added: "We should focus on how we will enter among the top 10 countries. Turkey should make innovation for increasing its share from global services exports," he underlined.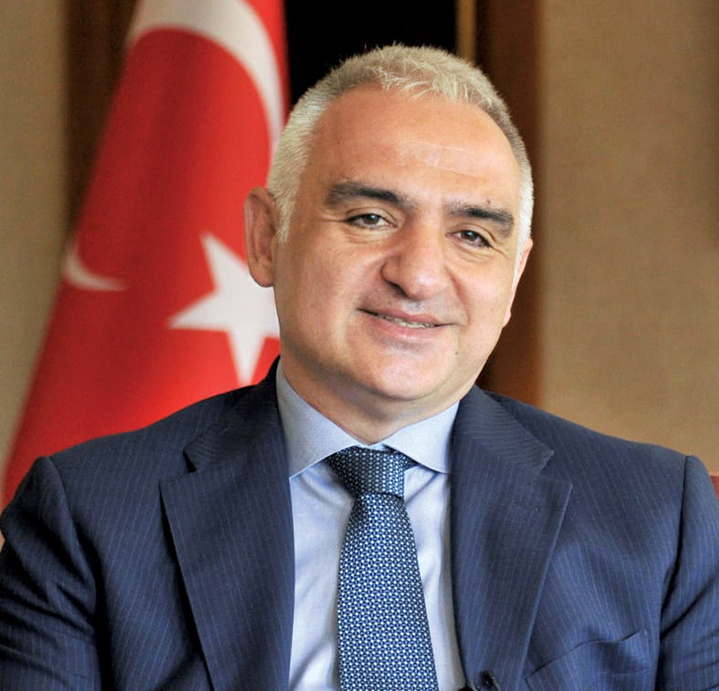 Culture and Tourism Minister Mehmet Nuri Ersoy