Turkey had a successful head start in 2018-19 season of table olive exportation. The first quarter of the season is over and exportation of table olive has increased by 23 % and reached 41 million 564 thousand dollars.
In the table olive exportation segment, exportation of green olive has increased by 85 percent and exportation of black olive has increased by 11 percent. Turkey's green olive exportation to Venezuela, Italy and Greece has peaked this season and thus increased the green olive exportation volume.
The black olive exportation increased by 11 percent between October 1 and December 31, 2018 and recorded as 31 million 330 thousand dollars. The black olive exportation was 28 million 303 thousand dollars in the same period of the previous season. Black olive accounted for 75 percent of Turkey's table olive exportation.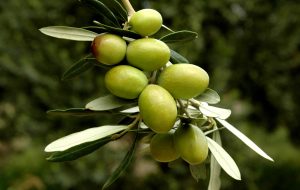 If compared to the black olive exportation, green olive exportation had a more successful season; it marked a record high increase, i.e. 85 percent, in the first quarter of 2018/19 and increased up to 10 million 233 thousand dollars from 5 million 546 thousand dollars.
If we review the table olive exportation on quantity-basis, we can see that it grew by 53 percent and increased up to 26 thousand 450 tons from 17 thousand 239 tons.
Davut Er, the Board Member of Turkish Exporters Assembly and Chairman of Aegean Olive and Olive Oil Exporters' Association, noted that the number of olive trees in Turkey increased up to 177-million from 90-million in the last 15 years and added that Turkey's table olive harvest is expected to reach 1 million 200 thousand tons, and strong domestic market as well as efficient global exportation marketing are required for transforming this harvest to added value.
Mr. Er reminded that the 2017/18 table olive season of Turkey increased by 16 percent in comparison to the previous season and earned 127 million dollars for 68 thousand tons of products and continued: "In 2018-19 season, we will exceed the 150-million-dollar mark if our table olive exportation continues in this direction".
Turkish exporters regaining power in the Romanian market
In the black olive exportation; Germany protected its leading position with an amount of 9 million 630 thousand dollars whereas Romania preferred Turkish olives worth 5 million 134 thousand dollars by growing 43 percent and came in second. The Turkish olive exporters were losing power in the Romanian market in the last years and this success indicates that their old days of glory will be back.
Iraq, which was the top second country of the last season, came in third with an increase rate of 13 percent and exportation worth 4 million 650 thousand dollars. We exported black olives to 83 countries in the first quarter of 2018/19 season.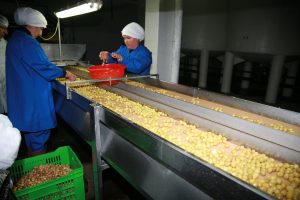 Record breaking green olive exportation to Venezuela, Italy and Greece
As for the green olive exportation; Iraq ranked as the top country with 2 million 5 thousand dollars and it is followed by Germany; the country preferred Turkish green olives worth 1 million 670 thousand dollars. The Turkish exporters managed to export green olives worth 1 million 413 thousand dollars to Venezuela as well as exporting green olives worth 1 million 164 thousand dollars to Italy, which had not imported from us in the last season, and green olives worth 400 thousand dollars to Greece. The number of countries importing green olive from us has increased up to 70.