Arnas Agro Products and Trade Company presents the most delicious and natural products to its consumers by combining 350 years of experience of Arnas Family with modern production technologies.
We made an interview with Behiye Teymur, CEO of Arnas Agro, about company's foundation, works and its branded products. We got information about the importance of olive oil and position of our country in olive oil sector.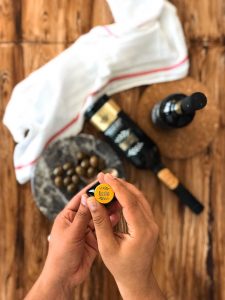 Could you please give us information about foundation of Arnas Agro?
Arnas Agro is a business firm that was established with the purpose of offering most quality and natural products to its clients by combining Arnas Family's experience of 350 years in agriculture sector with its experience in technology sector. Arnas family has a deep-rooted past of 350 years in Turkey's south eastern region (Mesopotamia). Member of the family cultivated the lands they had in the region to raise agricultural products such as grape and almond that enabled them to be active in food and agriculture sectors for many years. As heirs of that family, we decided to establish Arnas Agro. We act under three trademarks. We produced three Olive Oil brands and Traditional world-Famous Turkish Coffee with modern methods. In addition to food production, we produce 100% natural hand-made soaps. Arnas Agro prepared its plans of development and branding in the best way and made a rapid enter into the sector  along with its technological experiences and powerful past. Russia, The United State of America, Middle East and African countries are among the countries that are target countries for Arnas Agro  established mostly for the purpose of export. Riccolivo is our brand of Premium Extra Virgin Olive Oil, Veraolive an The Mill are our brand of High-Quality Extra Virgin Olive Oil, The Soap Factory is our brand that produces hand-made soaps and The Mill is our brand that produces traditional Turkish coffee. These all brands are acting under trademark of Arnas Agro.
Our Goal Is To Deliver Quality Products To Everyone
Could You Please Talk Of  Your Agricultural Products ?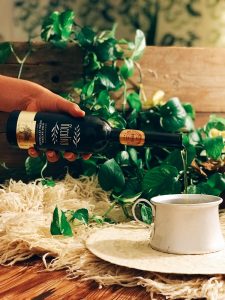 As Arnas Agro, We made a major part of investment in olive oil sector. At the same time as I stated above, we have The Soap Factory and The Mill brands. We have three brands for olive oil: Riccolivo, Veraolive and The Mill that are brands of Extra Virgin Olive Oil. We conduct activities of production and bottling in our facilities in Edremit county of Balikesir province. Activities such as management, coordination, organization activities and branding are conducted at our headquarter in Istanbul.
Our olive oil are produced from olives raised in Edremit – Ayvalık regions located on hillsides of  Aegean region's Kaz Mountains that have the highest oxygen rate in the world. Olives are handpicked from their trees and brought  to cold press facility as soon as possible for oil extraction. For this reason, olive oil has the lowest acid level. 100% Extra Virgin Olive Oil has an acid rate between 0,3-0,8.
Could You Please Talk Of Your Production And Sale Activities ?
In our facilities in Edremit, we have a capacity of producing 4 million and 450 thousand bottles in a year. Physical structure of our facilities provides us with high opportunities thanks to technological equipment that we use. We can sometimes produce much more than the numbers I stated above, according to the demands coming from our clients. We made a planning focused on export. In each country to which we export, we have a representative who knows very well the dynamics of the country in question. We therefore can immediately meet the demands from 7 countries to which we have started selling our products. One of the characteristics that makes different from the other brands is that more than 10 languages are spoken in our selling team. As a result of these works, we increase the number of the countries to which we export month after month.
Turkey Olive Crop Got An Advantageous Position In 2018-2018 Season
In proportion to world-wide in 2019, we harvested enough olive that will help us meet Turkey's demand in terms of olive.  For there was no sufficient rain in 2018, especially in Europe,  the  production of Extra Virgin Olive Oil is likely to decrease comparing to last year. The information that in İtaly there is a lack of raw material because of insect infestation has recently emerged. We can turn this situation into an opportunity in our country.
What Kind Of Policies Does Turkish State Follow For Olive Oil Producers? What Would You Like To Say About That ?
As a company, we are a member of TİM and DEİK. We always participate in meetings held in these institutions and agree with the decisions they make. We certainly have some expectations from our state. Reformatory applications are the most important ones of these expectations. We have products that are quality enough to export  value-added products but we have to renew our image and restore trust. We are subject to multiple-stage inspections and controls. Despite these processes, our each export file is reviewed from beginning to  end , which leads us to lose time and slowdowns us in international arena.
We think that conducting export, which is one of the most important income sources of the country's economy, faster and easier will be more advantageous for all of us. Even when we need to send a bottle of sample to another country, as if we are conducting export, we have to complete many documents. We believe that in today's increasingly globalized world, getting digital  copies of those documents must be more facilitated. To refer to the other more important points, producers must be introduced to technological opportunities, farmers must be educated about how to harvest properly and glass bottle factories must take action as soon as possible to meet package need.
Which Consumer Do Your Products Reach ?
Being a producer and exporter company, we make both mass and sub-productions.
With our Riccolivo, Veraolive, The Mill brands, we  conducted export to 7 countries including Middles East and African countries in 2018.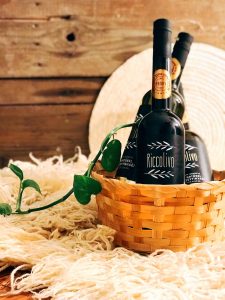 What Kind Of Certificates Do You Have For Your Products ?
We have Halal Certificate for Middle East countries and Kosher Certificate for Israel. In addition to these certificates, European Certificate of Conformity supports the quality of our products. We also have quality certificates like ISO, HACCP.
We Take Our Steps Firmly
Would You Talk About How You Take Your Steps In Branding And How You Meet Your Staff Need?
We carry the genes of a family who maintains custom of a 350- Year Agriculture. As members of the same family, we together run our company that has synchronously been acting in technology, software and online publishing sectors for more than 15 years. We are experienced in terms of digital governance and planning and we combine the experience we have gained from there with our works in terms of export.  We are taking our steps so firmly to existe in domestic market with our own brands. We meet our staff need in software and editorial areas by means of our subsidiary firms as inhouse. For our Riccolivo and Veraolive brands, we employed some employees to work in our olive oil production facilities and at sales department. We sometimes get professional services for works in branding.
Could You Please Tell About Your Other Products ?
Almost each  company  making olive oil production has olive oil soaps. As Arnas Agro Company, we established our brand of The Soap Factory. Our hand-made soaps are made from organic oils in facilities under guarantee of The Soap Factory in Hatay city. These are only some of the soaps that we produce: Bıttım, daphne, goat milk, lavender, sulphur, rose petal, black cumin..etc. In  domestic market Five-star hotels like Çırağan Palace are interested in our soaps. In foreign markets Chinese are the ones who are interested in our soaps most. Our soaps have already gotten into the shelves of leading supermarket chains such as Carrefour and T-Shop. As we expect, thesoapfactory.com, which is our online store,  is one of the most areas where we make our sales. We have also The Mill Turkish coffee brand apart from our olive oil and soap brands. The Mill brand presents delicious traditional Turkish coffee in a modern style. Mardin mortar coffee, terebinth coffee and traditional Turkish coffee are among our coffee types. These coffees are produced in Turkey's historical south eastern city of Mardin. The coffee grinded in modern machines  loses its natural essence a little bit. Mortar coffee is one of the coffees produced with traditional methods by grinding coffee in a large mortar stone instead of modern machines. We put our Mortar Coffees, Turkish coffee with gum mastic and terebinth coffee, of all which are produced from first class beans on sale at www.themill.com.tr , our online store.
Is There Anything Else You Would Like To Lay Emphasis On ?
Olive is very important for health. Promotional works must be given priority to inform public about how to experience a healthy life. State must have a policy to make olive oil more popular both domestic and abroad. We are the 4th biggest olive oil producer in the world. Olive oil is a product that adds value to our country. We need to bring olive oil to the place where it deserves to be. Turkey is in big richness. Producers and relevant institutions and organizations have to work together and produce projects to convey this richness to consumers. Serious steps have been taken in health field in recent years and the developments in food field have closely been monitored. Our process of branding will continue. In this process, we will never act against our principle of naturally and healthy production with all our products. Raising the level of our sector, contributing to our country's export with value-added products will always be our focal point.