Kilim Furniture, one of the leader furniture brands of Turkey, quoted that they quickly taken measures and orientated theirselves.  Cihat Şahin, General Manager of Kilim Furniture stated that they received support during the pandemic from the umbrella organizations of the sector in which they were members.
Emphasizing that all habits have changed, Şahin stated that the covid-19 epidemic caused to economic stagnation, but both production and sales will reach the old figures with the normalization process.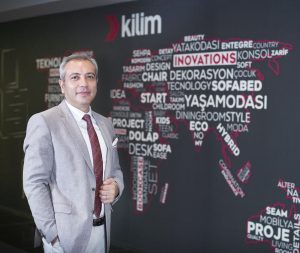 What was the biggest challenge you faced in your work life these days when the virus changed the flow of life?
COVID-19 pandemic caused dramatic changes in people's lives and social life. People have quit the pursuits that make them feel good about themselves, suspended their plans for the future. They quickly changed their purchasing reflexes and developed a more economical attitude by not spending on anything other than basic consumer goods such as food and hygiene. So, if you can't go outside, for example, buying a new outfit doesn't appear to be very meaningful act. These are small but remarkable examples for understanding the situation, that's why I cite them. In total, there was a big change in purchasing reflexes and buying channels, swiftly. What happened especially on the sales side in more costly product groups such as furniture? The pandemic caused plans to move, marry, and renovate homes to be delayed, the market to stagnate and the cash flow to decline. Structures like us, which are large and financially powerful, have been able to manage this process. Although capacity utilization in our factories has decreased, production continues per the social distancing rules and based on working alternately within the framework of COVID-19 fighting measures.
From the first moment that the outbreak has affected Turkey, we have not experienced adverse, sad situations as a result of the measures we have taken in our factories, our dealers and our headquarters. We are preparing for the new normal with the way we work that prioritizes 'health and safety'. What we experienced was 'anxiety' rather than difficulty. We are a huge family with our employees, stakeholders, customers and the health and safety of each of them are very important to us.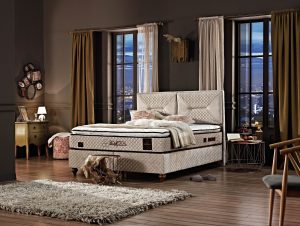 Have you been able to reorganize your business in terms of production, logistics and distribution?
As Kilim Furniture, we always attach importance to issues of quality, fast and reliable delivery. We deliver products to our customers and install these products per the rules of hygiene and social distance, with the necessary masks, protective clothing and gloves. Besides, we periodically disinfect our production center, goods shipment areas and sections and vehicles. At this point, we have taken measures at the maximum level, and we will not abandon these measures during the new normalization process. We also carry out our work in our after-sales service in a way that will never victimize our customers. In short, we aimed to make this challenging process as easy as possible for our customers and we continue our work in this direction unabated.
How do you evaluate the role of the unions you are a member of in this process? Which institutions have supported you most during this difficult period?
Kayseri Chamber of Industry and all other bodies, especially the Mediterranean Exporters' Association and the Federation of Furniture Associations, of which we are a member, have carried out very successful process management in our opinion. By analyzing the damage that the epidemic would wreak on the sector, they initiated several incentives and measures to be taken by the government to keep the sector afloat and protect the employment. From this point of view, their reflex towards this global crisis was extremely good. Such crises have once again shown how important it is to organize sectors under non-governmental organizations. Acting together does not only compose a sense of solidarity and facilitate business processes, but it is also encouraging and promising for the next steps.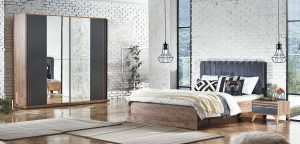 During the pandemic, interest in hospital beds increased. Do you have production in this area or any plan to produce?
20 thousand beds are produced every day in Turkey, and Kayseri is the epicenter of 10 thousand of these. And Kilim Furniture is one of Turkey's major bed manufacturers. 10 percent of the beds produced under the Kilim Sleep Group were sold to the US, Iraq and Syria market before the pandemic. We have another brand under the name of Yay-sün and a sponge-heavy production is taking place there. Therefore, on this side, we are very rich in terms of infrastructure, hardware and product diversity. As Kilim, we do important work with hotels and hospitals both in Turkey and abroad.  We are increasing our diversity of beds to be health-oriented in line with people's needs.  Our recently released BioMedical and EnergyPlus beds emerged after a long R&D process, and the active ingredients in their fabrics prevent pain, spasm and sweating. Our beds, which are suitable for the orthopedic structure of the body and also provide extra comfort and health with special covering and fillings, are preferred because of all these features. We will be releasing four new beds soon, we have completed our work here, and we have come to the stage of production.
Has there been any change in your projects and objectives? (Fairs, change in your export activities, your search for solutions…)   
Pandemic significantly changed the projections and planning of all companies and sectors at the beginning of the year. We have not suspended our 2020 investment plans but we have made some arrangements and changed the dates. We will proceed more cautiously. We were planning to add new ones to our stores abroad, but the pandemic has completely changed our calendars. It is not up to us alone to set new dates, but it is to be reshaped by the decision and policies of easing in those countries. Likewise, our domestic store openings will also be within the framework of the determined rules. I hope everything goes as planned and we will complete our planning in the second half period to a great extent. Our exports continue in a non-contact manner, as per the rules announced by the Ministry of Commerce. Of course, it continues in open markets; the U.S was one of our most important markets, but due to the measures taken, the activity there has stopped for some time. As America gradually implements its easing decisions, the work will continue there according to the new normal. With the normalization decisions taken by the countries, the export side will also be mobilized again. Besides, we, as a company, attach great importance to both domestic and international fairs. As the rules of how and in what way the fairs will be held in the next period begin to become clear, we will reevaluate the organizations with a certain date.
Are there any messages you want to convey?
COVID-19 pandemic, which affected the world and led to the implementation of strict quarantine and protectionism policies, was an unpredictable event. With the outbreak, we have entered an unusual period that not only us but no one expected. We hope the outbreak ends as soon as possible. The last few weeks have raised our hopes and we can say that we have started to breathe as the normalization process has gained momentum. Our priority for 2020 is to protect our employment, to maintain the dynamic structure of our overseas markets and stores, to organize the stores we plan to open domestically per the post-COVID-19 situation, to contribute to employment with our new stores, and to make the delivery of the foreign projects we have received.
#Kilim, #Kilimmobilya, #KilimFurniture, #mattress, #bedding, #sleepwell, #sleepwellexpo, #yatak, #mattressexport, #mattressimport, #interzum, #furnitureexhibitions