The world's mouth is sweetening Turkish juices. Turkey's exports of fruit juice grabbed 30 percent export growth rate in the amount of $ 279 million in 2018 and was the star of the export of fruit and vegetable products in the industry. Fruit juice exports in 2017 was $ 214 million.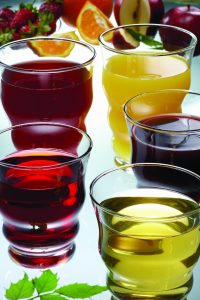 As Turkey exported fruit juice to 150 countries, fruit juice exports rose to the first rank by exporting water and carbonated drinks and crossing the export of pickles in 2018. Turkey's highest value-added export items located in the total exports of fruit and vegetable products sector; It increased by 11 percent in 2018 from 1 billion 415 million dollars to 1 billion 564 million dollars.
As juices and sodas sector in fruit and vegetable products sector gained 255 million 278 thousand dollars in exchange for giving partner summit in Turkey, while Turkey's foreign currency earned from exports pickles; It was recorded as 221 million 67 thousand dollars. Exports of tomato paste and sauces amounted to $ 184 million, while exports of frozen vegetables and fruits increased by 21 percent to $ 157 million. While exports of canned foods and roasted vegetables were represented with $ 142 million, we earned $ 95 million in foreign exchange from dried vegetables. Our export of alcoholic beverages is 94 million dollars; It reached $ 88 million.
Hayrettin Ucak, Chairman of the Aegean Fresh Fruit and Vegetable Exporters' Association, stated that fruit juice exports have increased from 15 percent to 18 percent in the fruit and vegetable products sector.
Stating that they export fruit juices from apple juice, pear juice, mixed fruit juices to grapefruit juice, orange juice to tomato juice, tropical fruit juice to cherry juice, Ucak said, "In 2018, Turkish fruit juice exporters signed a great success story. I believe that their success will continue in the following years."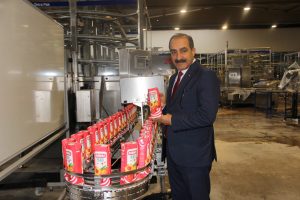 Our fruits turn into added value
Declaring that the export increase in the fruit juice sector, the Turkish producers of fruits produced in the value added to the evaluation of the ground that indicates the aircraft, Ucak said, "Our fruit production season is certain. Our fruit juice sector raises our risk of not converting our fruits into value added in the season and increases the added value that the sector achieves in total by processing our fruits."
Americans preferred our fruit juice most
Turkey exported fruit juice to 135 countries in 2017, the number of countries we export fruit juice rose to 150 in 2018. The country which preferred Turkish fruit juice most was the United States with $ 73.7 million. Netherlands imported 37.5 million dollars of the Turkish fruit juice, while Italy preferred 16.5 million dollars of Turkish fruit juice. These countries were followed by Spain, Germany, England, Libya, France and South Korea.