Thyssenkrupp Elevator provided mobility solutions for Okmeydani City Hospital by installing 23 elevators and 6 escalators there.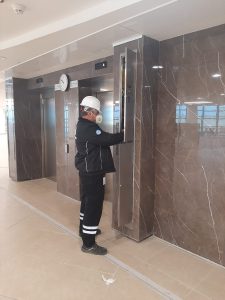 thyssenkrupp Elevator provides comfort rides for millions of people in the world; and now within the ISMEP project managed by Istanbul Governorship, Istanbul Project Coordination Unit, it completed the installation of 23 elevators and 6 escalators to Okmeydani City Hospital, which is renovated with seismic base technology and smart and green building concept. The hospital was named after the devoted Internal Diseases Specialist Professor Cemil Tascioglu, MD, who selflessly worked during the outbreak of Covid-19 and died because of the virus.   The hospital that carries the name of Prof. Dr. Cemil Tascioglu City Hospital started to admit patients as of March 30, 2020.
thyssenkrupp Elevator contributed to open the hospital who is critically important in the fight with this new coronavirus (Covid-19) outbreak and to fight with the outbreak by completing elevators and escalators during the challenging times. The teams were worked on the site with the necessary precautions and protective equipment.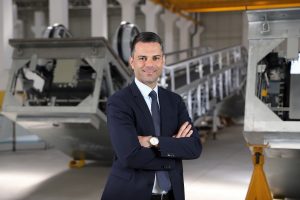 "We are proud to complete such a crucial project in such challenging times"
thyssenkrupp Elevator CEO Ismail Polat stated that they are proud to be a sharer of such crucial project that is constructed as earthquake-resistant with seismic base isolators within emergency preparedness project in Istanbul, in which a big earthquake is expected, and added: "We all are having a hard time with the new type coronavirus (Covid-19) outbreak that affected the whole world. As the thyssenkrupp Elevator family, we are proud to be a part of the Okmeydani City Hospital project, which will also be used for Covid-19 patients. Lucky us if we even made just a small contribution to open the hospital and fight this outbreak in the crucially important project in fighting with the Covid-19 outbreak by completing elevators and escalators… We hope to overcome this challenging outbreak in the shortest time possible, by following the measures we took."
"As thyssenkrupp Elevator, we are proud by being a part of this project"
thyssenkrupp Elevator Operations Director Bilgehan Bozkurt said that they are proud to be included in the hospital project that will treat 700 thousand emergency patients along with 1.5 million outpatients and will realize 45 thousand surgeries in a year, and stated: "As thyssenkrupp Elevator, we feel the proper pride by being a part of Okmeydani Training and Research Hospital project at the heart of Istanbul with its half a century-long past with healing patients in its new building with the newest technologies. In this globally challenging time, it means a lot to us the high-quality product and continuous service that we provided in the hospital of which the opening date is moved to an earlier time.
Besides, our installation works in Goztepe Training and Research Hospital which is planned to open in this year continue with full speed."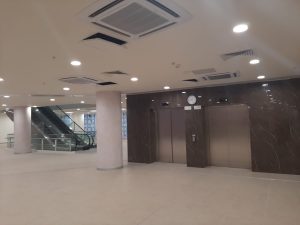 It will continue to provide service during a possible earthquake
One of the important features of this hospital, which is qualified as a vision project with its innovative and environmental technologies, is that it is designed to generate its power. Okmeydani Training and Research Hospital has 180 thousand square meters of land and started to admit patients. Even though the project is built with 750 beds, because of the Covid-19 outbreak it will be used as 600 beds with 81 intensive care beds.
The hospital was built based on a seismic base isolation system with 385 seismic isolators and these will absorb 90 percent of the load during an earthquake and provide the building to move less and equal. Therefore, the hospital will continue to provide services with its full capacity and capabilities during and after an earthquake.
#cityhospitals, #thyssenkrupp, #mobility